The Saddler Collection means one thing, remarkable. A vintage seating style alongside modern fabrics and leathers. The saddler is perfect for anyone looking for chic and sophisticated sofas.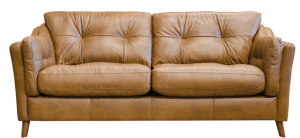 This sofa collection is designed for slouching and relaxing after those hard days. The slim arms allow for optimal stretching with the soft but supportive cushions that are present on the Saddler Collection.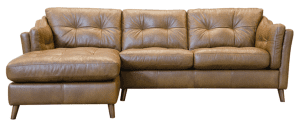 At Shackletons Online there is an array of sizing options available within the Saddler Collection. Whether you're just looking for an accompanying arm chair or the full suite including : Snuggler Chair, Midi Sofa, Maxi Sofa and a L Shape Sofa. We sure can guarantee the best price on all these products.
Whats amazing about the Saddler Collection is there's almost certainly something for you, due to the endless amount of colours that are offered in either leather or fabric.
Almost 80 different colour options for you to choose from. WOW !
A perfect sofa collection that can fit right in to your home with no trouble. Especially with the Fast & Free Delivery and the interest free finance options available at Shackletons Online you just can't go wrong. Check the Saddler Collection out today by Alexander & James.