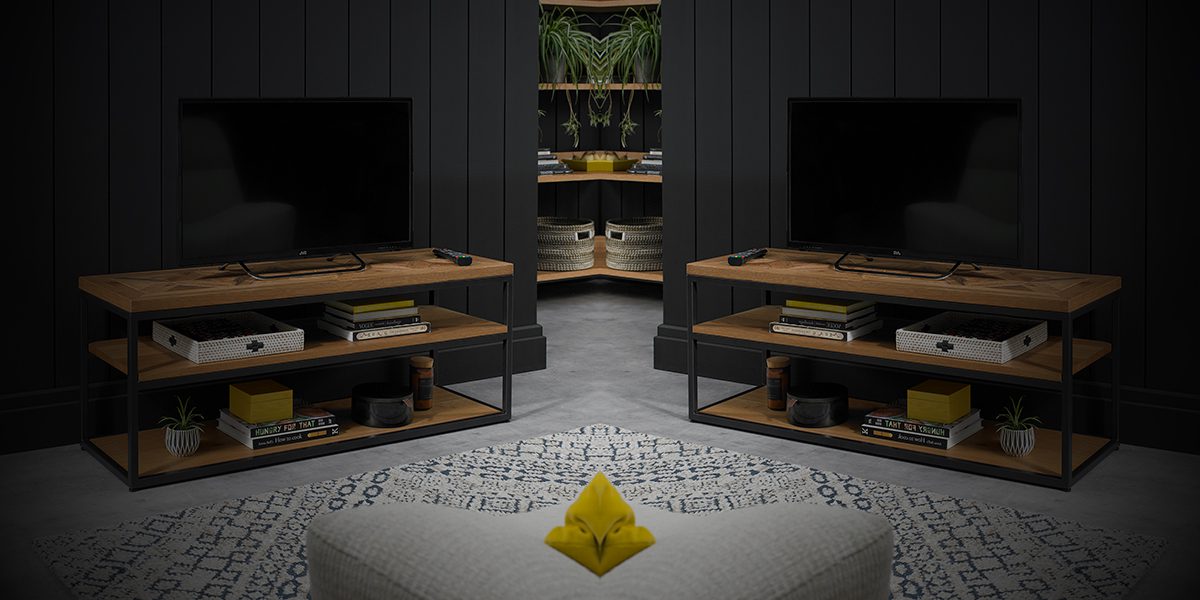 Indoor Media Units
If you're looking to hide away the endless coils of entangled cables, stranded remote controls or, the next 'must have' game console, then we have the perfect thing for you. Store and conceal all that clutters your viewing experience with a stunning media unit from our collection. The designs are all made with a real dedication to quality, employing robust materials for solid construction. There's a variety of shapes and styles to choose from, whether you are looking for something cool and contemporary or timeless and traditional. So, relax, sit back and enjoy your cinema experience in your home. Discover a media unit perfect for you and make it the star of the show today.
Showing 1–16 of 30 results
Marvelous Media Units
Tame the Cable Chaos
Bid farewell to the tangled web of cables. A media unit from our collection is the ultimate solution to hide away all the clutter that disrupts your viewing experience. For the ultimate home entertainment setup, our media units are a must.
Quality Craftsmanship
We are proud to showcase media units from some of the most respected names in the industry. Our choice selection features designs from Carlton Furniture, Baker Furniture and Kettle Interiors. Each piece is crafted with an unwavering dedication to quality. They employ robust materials to ensure solid construction and longevity. 
Star of The Show
It's not just about hiding clutter; it's about making a statement. With our stylish and functional media units, you can sit back, relax, and truly enjoy your cinematic experience in the comfort of your own home. Explore a diverse range of shapes and styles in our collection. Whether your taste leans towards chic and contemporary, or timeless and traditional, we have a media unit that perfectly complements your interior decor.