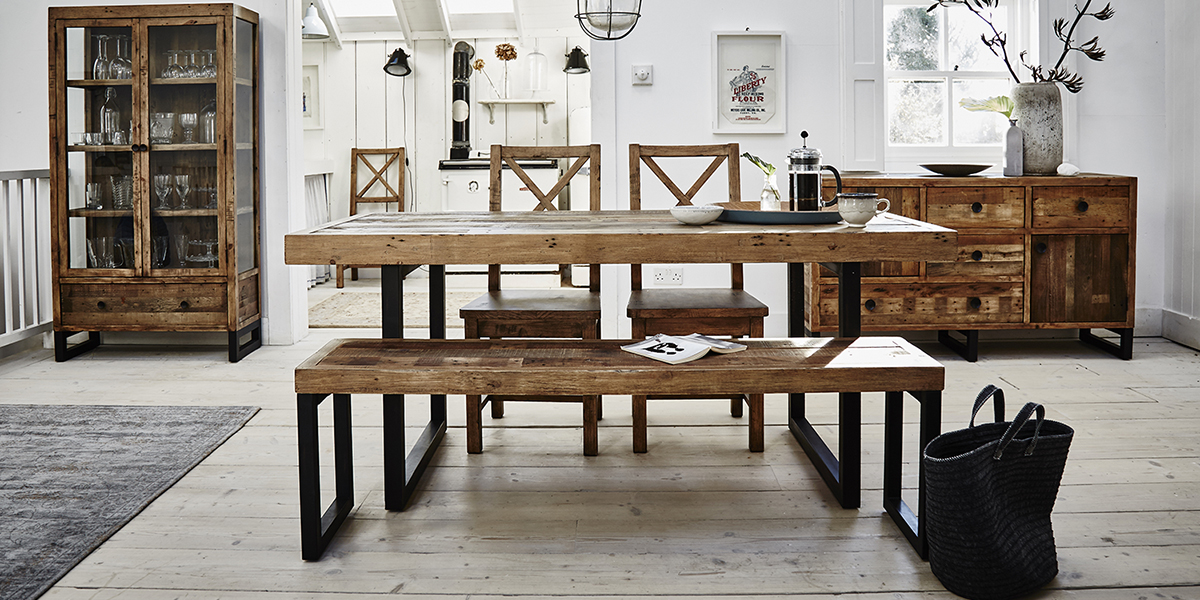 Baker Furniture Bench Collection
The Baker Furniture Bench Collection is a remarkable range that brings a sense of warmth, intimacy, and surprising spaciousness to the dining experience. Offering a delightful departure from the conventional dining setup, Baker Furniture's dining bench collection is packed with character and provides an appealing alternative for those seeking a unique touch.
Showing all 5 results
Sale!

Baker Cooper Bench – Tan

NOW ONLY !

£

625.00

Normally £625.00

Delivery: Ready for Despatch

Finance not available on this product
Baker Furniture Bench Collection
At Shackletons, we are proud to present a wide selection of Baker Benches that are currently in stock and available for immediate delivery throughout the nation. This means you don't have to wait to enhance your dining space with these stylish and functional pieces. Additionally, if you prefer a specific bench that is currently not in stock, you can pre-order it and expect it to be dispatched within three weeks, ensuring you receive your desired piece in a reasonable timeframe.
Our online platform provides a convenient way to explore and purchase the Baker Furniture Bench Collection. With detailed product descriptions and high-resolution images, you can get a clear idea of each bench's design, features, and dimensions. However, if you prefer a more hands-on experience, we invite you to visit our furniture showroom located in Lancashire. Here, you can see the Baker Benches in person, allowing you to appreciate their craftsmanship and quality up close before making a decision.
Transform your space
One of the notable aspects of Baker Furniture's dining bench collection is its ability to create a cosy and intimate atmosphere. Whether you opt for a corner suite or a standalone bench set, these pieces excel at maximising seating space while maintaining a sense of closeness. This makes them ideal for accommodating your loved ones, creating an inviting environment where friends and family can gather and create lasting memories.
The Baker Furniture Bench Collection also offers a wide range of styles, ensuring there's a perfect match for any dining space. From sleek and modern designs to more traditional and rustic aesthetics, the collection presents an array of options to suit different tastes and interior design preferences. Each bench is crafted with meticulous attention to detail, showcasing the finest materials and impeccable construction techniques that guarantee durability and longevity.
Comfortable seating solution
In terms of functionality, Baker Benches are not only visually appealing but also practical. They offer a smart solution for seating, allowing you to comfortably accommodate more people around the table without sacrificing comfort or aesthetics. With their generous dimensions and thoughtful designs, these benches ensure that everyone has ample space to enjoy their meals and engage in conversation.
As mentioned earlier, Shackletons is proud to have many of the Baker Benches in stock, ready for immediate delivery nationwide. Our efficient logistics network ensures that your chosen bench will be delivered promptly and securely to your desired location, saving you from unnecessary delays or inconvenience.
The Baker Furniture Bench Collection at Shackletons is a testament to the brand's commitment to quality, style, and functionality. These benches provide a unique and cosy dining experience, making them an excellent choice for those seeking something different from the traditional dining setup. With the convenience of online purchasing and the option to visit our showroom in Lancashire, you have the flexibility to explore and acquire the perfect Baker Bench for your home. Don't hesitate to browse our collection today and enhance your dining space with the warmth and charm of Baker Furniture.
From the dining room to the bedroom
Furthermore, the Baker Furniture Bench Collection offers versatility in terms of placement within your home. While they are perfect for dining areas, these benches can also be used in other spaces, such as entryways, living rooms, or bedrooms, to add a touch of style and functionality. Their adaptability allows you to explore various design possibilities and create a cohesive look throughout your living spaces.
When it comes to materials and finishes, Baker Furniture spares no expense in delivering exceptional quality. The benches are crafted from premium materials that not only ensure durability but also showcase the beauty of natural wood or the sophistication of upholstery. From rich mahogany to sleek metal frames, each bench is thoughtfully designed to bring elegance and comfort to your home.
Shop with Shackletons
At Shackletons, we understand that purchasing furniture is an investment, and we strive to provide a seamless and enjoyable shopping experience. Our knowledgeable staff are available to assist you, whether you have questions about specific bench models, customisation options, or delivery details. We believe in going the extra mile to ensure that you find the perfect Baker Bench that meets your unique preferences and requirements.
In addition to the immediate availability of many Baker Benches for nationwide delivery, we also offer the convenience of pre-ordering. If you have your eye on a particular bench that is currently not in stock, you can still secure your desired piece by placing a pre-order. With a commitment to dispatch within three weeks (where stated), we make it easier for you to plan your interior design project or complete your dining space without unnecessary delays.
With you every step of the way
Shackletons' dedication to customer satisfaction extends beyond the purchase. We take great care in the packaging and shipping of your Baker Bench, ensuring that it arrives in pristine condition. Our reliable delivery partners are experienced in handling furniture with care, giving you peace of mind knowing that your bench will be delivered safely to your doorstep.
By offering the Baker Furniture Bench Collection both online and in our showroom, we aim to provide a comprehensive shopping experience that caters to your preferences. Our website offers a user-friendly interface that allows you to browse and compare different bench models, explore detailed product descriptions, and make secure purchases with ease. For those who prefer a more tactile experience, visiting our showroom in Lancashire gives you the opportunity to see the craftsmanship and quality of Baker Furniture first-hand.
Shop now!
The Baker Furniture Bench Collection at Shackletons combines style, functionality, and a touch of intimacy to transform your dining experience. With a range of options in stock for immediate delivery nationwide and the ability to pre-order for upcoming dispatch, you can effortlessly find the perfect bench to enhance your home. Whether you choose to shop online or visit our showroom, our dedicated team is here to assist you every step of the way. Discover the charm and versatility of Baker Benches today and elevate your dining space to new heights of comfort and sophistication.