Choosing garden furniture is a difficult task, finding the right look, quality and price for your garden could take all winter. So to kick off your research here is some of our recommendations on the Top 3 Brands For Patio Furniture.

Kicking off the list is 4 Seasons Outdoor, an excellent choice for living in the UK as it is durable and high quality to really with stand all 4 seasons of the British weather. Excellent designs from the expert designers your garden will most defiantly stand out. With some of their select lines that use their unique Hularo Wicker at Shackletons Online you are offered a 10 year guarantee. There is simply no room for error when choosing 4 Seasons Outdoor for you garden.

If Keeping it local is important for you especially in theses unprecedented times than AFK Garden could be a perfect choice for you. Manufactured in the heart of the Lincolnshire countryside using FSC certified materials  ensuring the very best sustainable product. Hand crafted and sustainable this garden furniture could transform your garden. With a selection of garden arbours and swing seats available at Shackletons Online there will be something for you.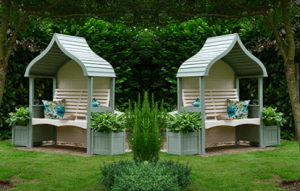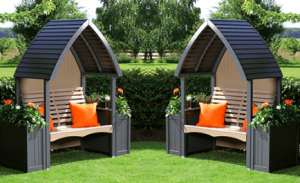 Versatility is one word to describe Jenson Jones. Effortless designs but outstanding functions. With over 30 years under their belt you know you can rely on this company. Exclusively available at Shackletons Online you can be  high on style but have the best price. With one of their most popular products being the innovative Hi- Low table that easily transforms from a coffee table to a dinning table so you can get full capabilities from your furniture.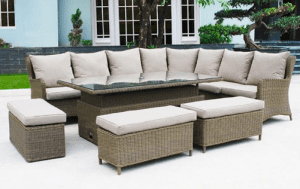 Conclusion
So there you have 3 brands that all offer amazing high quality furniture but with their own twist. Head over to Shackletons Online to see the full range of collections available from these amazing outdoor furniture companies.