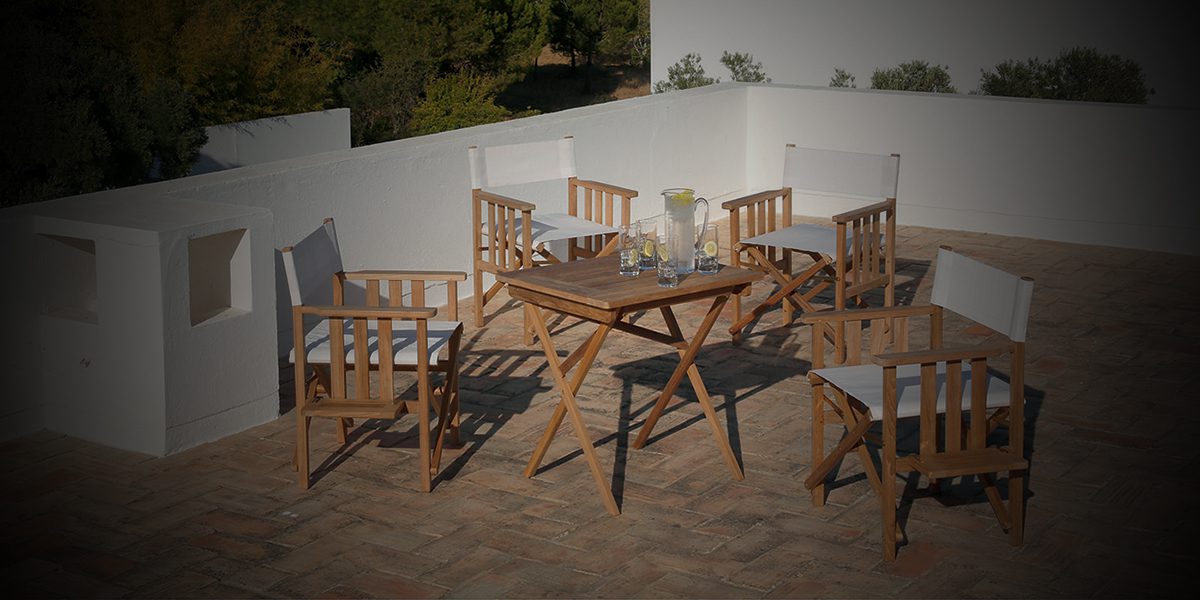 Safari Collection
The Barlow Tyrie Safari Collection showcases a range of lightweight folding furniture, made for those who yearn for adventure.
Barlow Tyrie Safari Collection
If your heart yearns for adventure, you need the Barlow Tyrie Safari Collection. The Safari Collection offers a series of lightweight folding furniture ready to accommodate you on your travels. The chair design is inspired by the faithful side-folding director's chair, used by generations of picnickers, campers and explorers. They are comfortable, fashionable and convenient too, easily stored and ready for use wherever the mood takes you. The pieces are constructed to an exceptionally high standard, employing solid brass fittings and awning weight Sunbrella® fabric. Sunbrella® fabric is colourfast and weather-resistant, for a style that stands the test of time. Complete your Safari seating experience with the faithful Safari folding table and discover how the Barlow Tyrie Safari Collection defies all expectations.