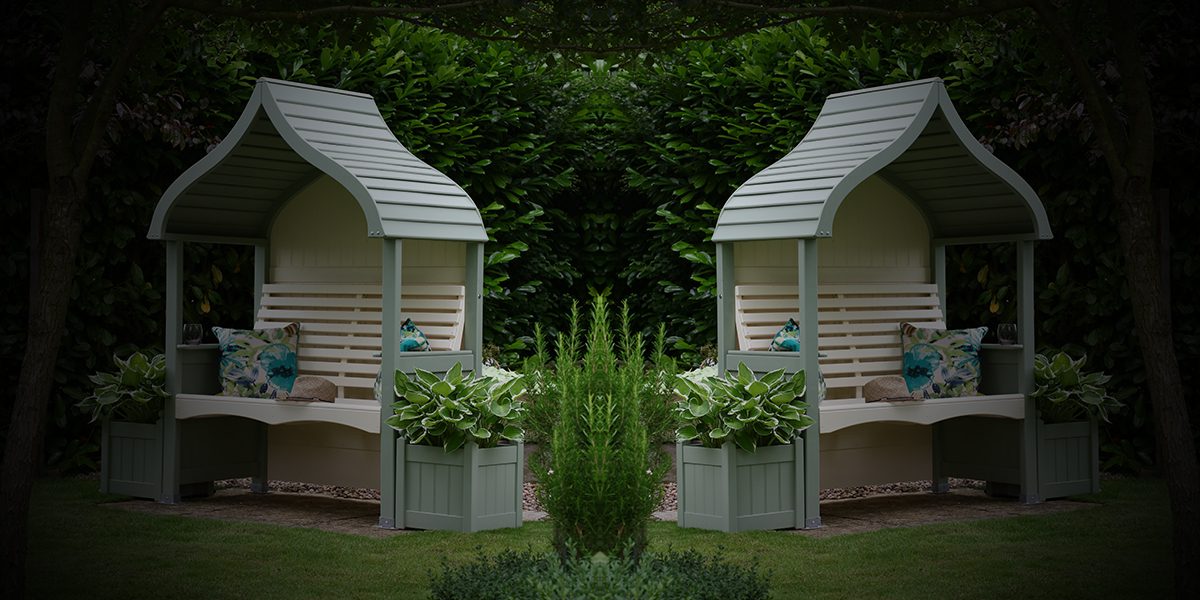 Orchard Arbour Collection
Enhance your outdoor decor, with the charming designs of AFK Garden Orchard Arbour Collection.
AFK Garden Orchard Arbour Collection
Take in the scenic splendour of a warm summer's day from the comfort of a stunning arbour from AFK Garden. Characterised by the curved lines of the ogee-arch roof, AFK Garden's Orchard Arbour Collection offers sophisticated seat stylings to complete your outdoor décor. With 30 years of experience, AFK has refined their craftsmanship to an art form. AFK employs only the finest resource and FSC certified timbres. This particular range uses slow grown Scandinavian redwood, known for its superb strength and consistent build quality. The AFK team combines traditional construction methods with cutting-edge machinery, coalescing in robust constructions that stand the test of time. Complete with an ergonomically contoured seat and backrest for extra comfort, the Orchard Arbour Collection makes for a wonderful addition to any garden.