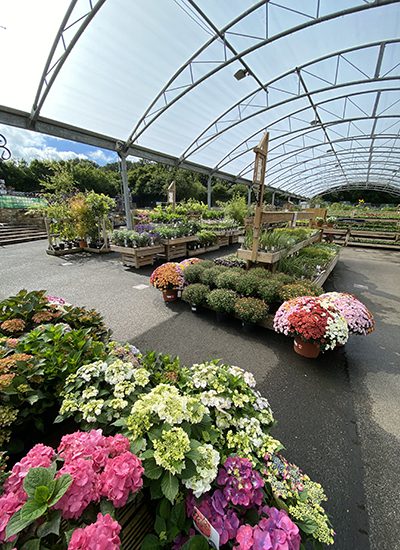 Create Your Oasis With Shackletons Home & Garden
Outdoor Plants
Transform your garden into a vibrant floral paradise with Shackletons Home & Garden.  Our display evolves over the year, with new fresh plants arriving each season. So, whatever the weather, rain or shine, you'll always discover something beautiful to treat your garden. For a pop of colour, we have gorgeous bedding plants.  For garden shape and added privacy we have stellar shrubs and our Alpines are perfect for tight spaces.  Find fast growing hardy perennials and a variety of hanging basket too. Why not leave a lasting legacy on your garden with a fruit tree or a dependable bulb? Discover all the amazing potential our gardening department has to offer.
Indoor Plants
The indoor plant world is beautiful, fascinating, and fun. There's a diverse range to pick from, each with its own personality and needs. Browse our stunning selection of species. We have prickly cacti and carnivorous curiosities, the Venus flytrap. Browse through our beautiful orchids, gorgeous succulents, and aloe vera plants. Looking for a new hobby? Why not up the century-old art of bonsai or cultivate your own little oasis inside a terrarium? Whether you're a plant parenting pro or looking to buy your first philodendron, you'll find everything you need to be the best you can be. If you have questions talk to our friendly staff.
GARDENING ESSENTIALS
To guarantee the best results for bumper crops and the greenest grass, don't forget your gardening essentials. Feeds and fertilisers, compost and lawn care by Westland and MiracleGro – in season, we've always a large choice in-stock, with some great multi -buy and added-value offers. We've a great range of accessories too, including gardening gloves, mats and wellies.


Optimal Growth
Give your plants the right conditions for optimal growth. To create those perfect conditions, you need the right composts and feeds. For both indoor and out, we have a wide selection of compost feeds and manure for all your growing needs. Browse through our selection of Miracle Grow, Gro-sure, Westland, Levington and a range of John Innes. If you need something especially made for your plant, we've got you covered too. Our ranges include a variety of composts made for specific plant types. Our most popular types include rose tree and shrub, ericaceous and cacti but, there is so much more on offer. For our eco-considerate gardeners, we recommend our selection of peat free composts.
POTS AND PLANTERS
Whether inside your home, outside in your garden or on your balcony or patio, our pots and planters are simply gorgeous. We've a stylish selection of Ivyline planters to suit any home style, including earthy ceramics and bronze-effect hangers, plus a great selection of contemporary styles from Elho, country vibes from RHS Heritage Pottery by Woodlodge, and the fi nest houseplant pots for your urban jungle from Scheurich.
Landscaping Must Haves
Build your dream outdoor spaces with Shackletons Home & Garden. Wheather you're looking to create a tranqual garden setting or a stimulating social space, we have you what you need to make it your own. Shop Bark, Trees, Stones and water features, fencing, lattuces and stains instore today.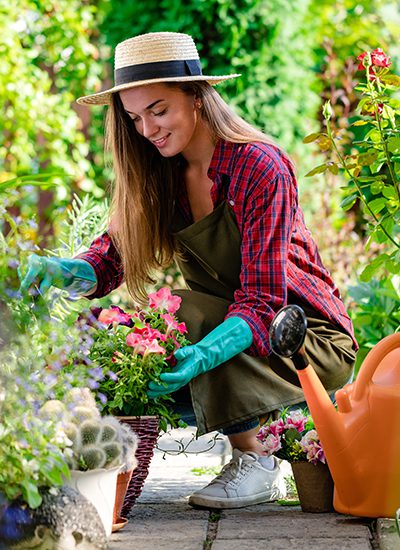 Bird Houses and Feeders
Treat your birds to our range of premium bird food, tables, house, stations and feeders by Tom Chambers. Our fabulous collection of bird-care essentials includes heavy-duty bird stations, hand-made nest boxes made from FSC certified timber and various designs of seed, peanut and suet feeders.
Pest Control
Have you noticed some unwanted visitors in your home? Act fast. Keep out pesky bugs, birds and rats with our range of quality pest control products.