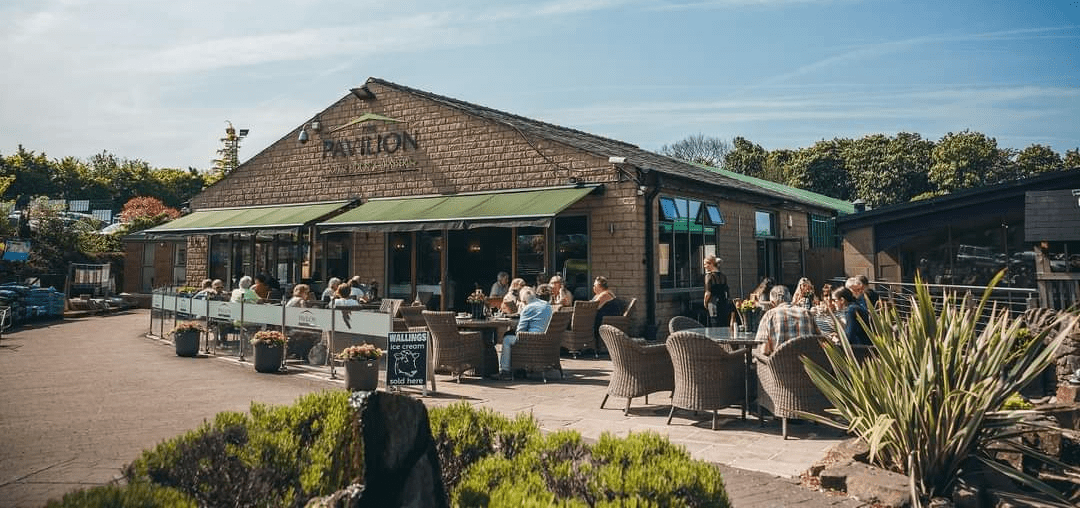 The Pavilion Coffee House has now reopened its doors!
The on site Pavilion Coffee Shop & Brasserie is delighted to welcome you back!
Although its been a while since the doors were open, the Pavilion coffee shop is now back and better than ever and ready to serve a vast range of top quality hot and cold beverages. In addition to this, the kitchen is back open and ready to serve diners everything from cold sandwiches to full home made meals. so whether you're looking for coffee and cake or a full sit down meal, the pavilion is ready to accommodate.
the Coffee House is currently operating a walk in only service and are not able to take bookings at this time so please be advised that there may be queues for a table at peak times as the tables are offered on a first come first served basis.
If you would like to contact the pavilion with any questions regarding food and drink choices or any other queries, please call on 01200 440760 and a member of the team will be happy to assist.

Opening Hours:
Monday to Saturday : 9AM – 5:30PM
9AM – 11AM for breakfast
12PM – 4PM for lunch
5:30PM close
Sunday : 9AM – 5:00PM
9AM – 11AM for breakfast
12PM – 4PM for lunch
5:00PM close