History
Bentley Designs is a second generation family business established in 1988 in the UK. With their ideologies of, designs for better living, at the heart of the company they ensure their customers get the best and that is why they are one of the leading suppliers of quality dinning, storage and furniture in the UK. They do an excellent job of capturing the latest interior looks but also not forgetting the timeless traditional looks that they incorporate into their stunning designs. Every piece of furniture is versatile, distinctive and functional.
Collections
At Shackletons Online we have a wide range of Bentley Designs furniture available to suit every-bodies needs. The Belgrave ,as pictured above, is the most traditional out of the collections but still encapsulating modern shapes and fabrics however having a very homely presence. The Monteroux Collection is a twist on traditional furniture but the help of the white finish gives a helping hand to brighten the room and really stand out.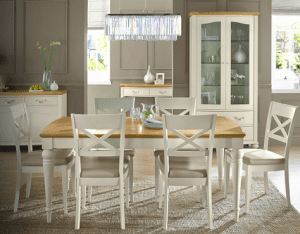 Contrasting to the Belgrave and Monteroux is the Cadell and Tivoli collection. Both really modern but elegant with interesting shapes and amazing pops of colour.
Lastly the Indus range which beautifully shows off the new and upcoming trend of rustic furniture for that industrial metal/oak look. One to check out if you're in search of something fresh.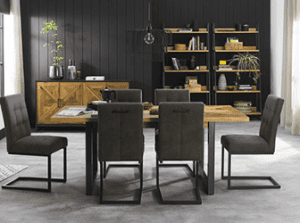 Conclusion
So Bentley Designs ensure high quality furniture that are stylish and on trend with the customer at the top of their list. So its up to you to see which one of their collections is best for your home and go to Shackletons Online to see all the amazing furniture available to you.