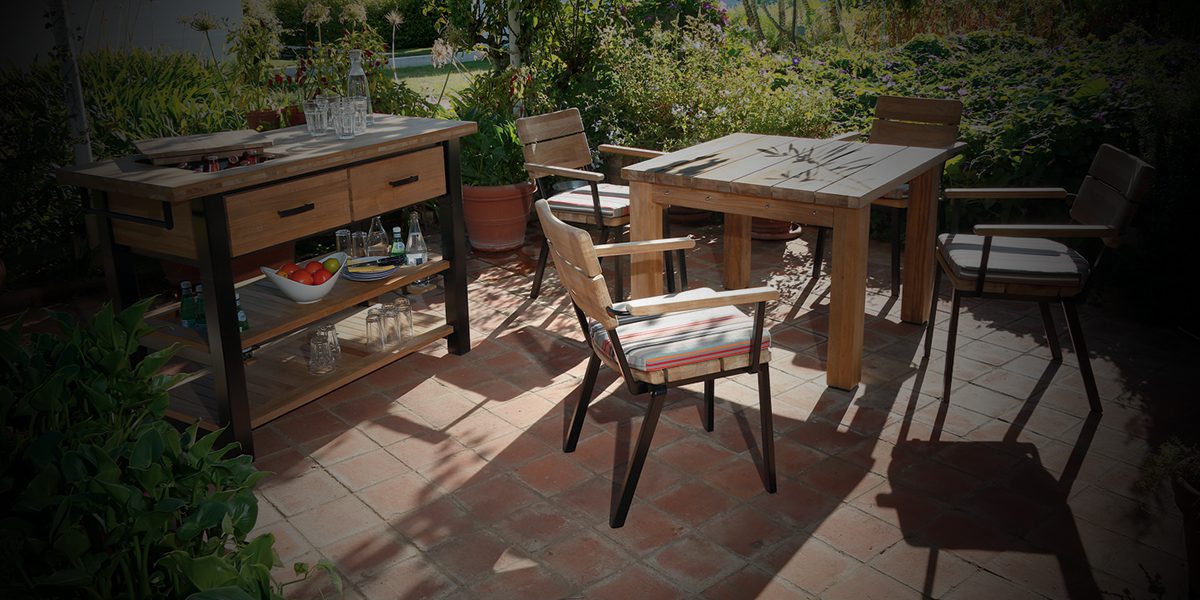 Titan Collection
The Barlow Tyrie Titan Collection offers you an extensive series of rustic teak treasures, set to transform your outdoor spaces.
Barlow Tyrie Titan Collection
The Barlow Tyrie Titan Collection offers a wealth of outdoor furnishings, ranging from tables, benches and chairs. The designs a stately and imposing, featuring robust proportions for a bold impact in your spaces. All Titan pieces are constructed with rustic teak, which is laminated and includes wild grain patterns and knots. The natural charm lends itself to the rugged appeal of the series. As the oldest supplier of teak outdoor furniture in the world, they have amassed over a century worth of experience in crafting premium outdoor pieces. Discover how the Barlow Tyrie Titan Collection defies all expectations and invest in your outdoor decor today.