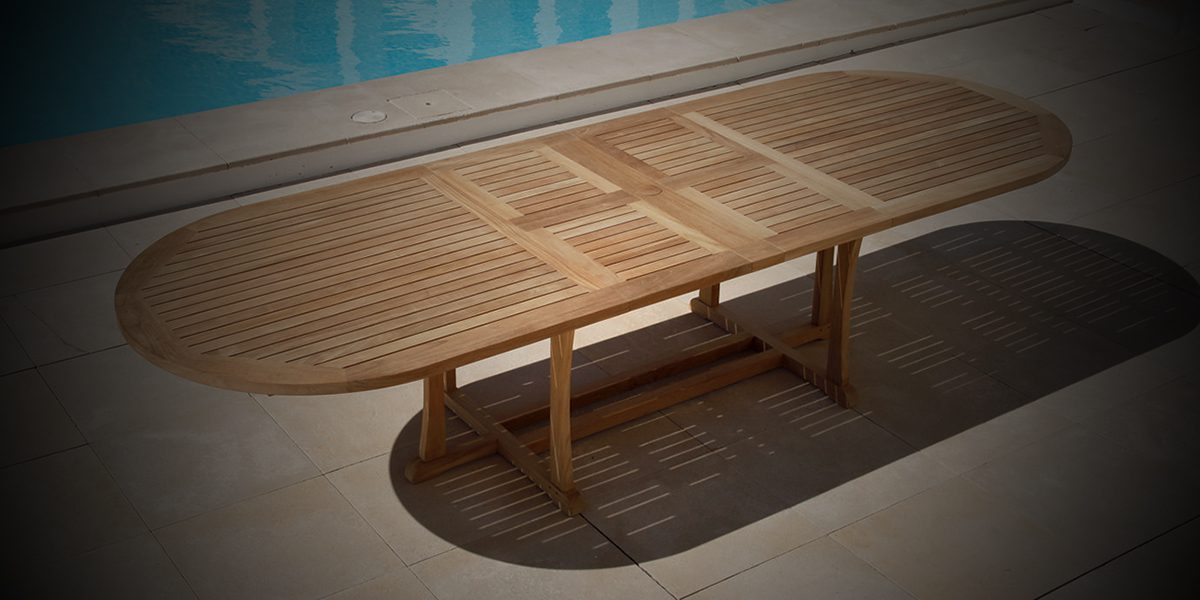 Stirling Collection
The Barlow Tyrie Stirling Collection showcases a traditional teak table designs, made to make a statement in your outdoor spaces.
Barlow Tyrie Stirling Collection
From the illustrious designers of Barlow Tyrie comes the Stirling Collection, a teak table design with dual 'butterfly' extension capability. The oval design makes for an inviting and engaging seating experience, which can be extended quickly and effortlessly by one person. They are a host's dream, adapting well to any occasion. They seat up to ten guests comfortably, providing generous legroom and space for everyone. All Stirling pieces are constructed with plantation-grown teak and made to the exceptionally high standards that have defined Barlow Tyrie's reputation. As the oldest supplier of teak outdoor furniture in the world, they have amassed over a century worth of experience in crafting premium outdoor pieces. Discover how the Barlow Tyrie Stirling Collection defies all expectations and invest in your outdoor decor today.