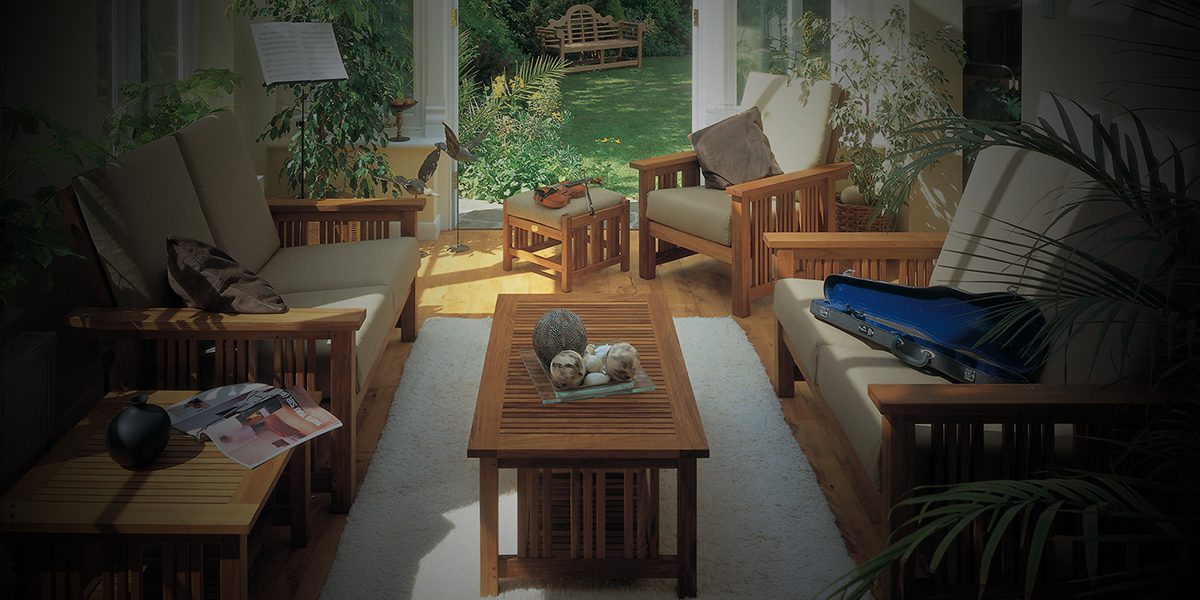 Mission Collection
Make a statement in your outdoor spaces with the Barlow Tyrie Mission Collection, a range of imposing furniture pieces brimming with style.
Barlow Tyrie Mission Collection
Inspired by the 'Arts & Crafts' trend popularised in the late 19th Century, the Barlow Tyrie Mission Collection offers beautifully proportioned and extremely comfortable outdoor designs to reinvigorate your garden. The pieces have a warm and welcoming character, defined by their vertical lines, robust silhouettes and wide-flat surfaces. Make your Barlow Tyrie Mission uniquely you and choose from a wealth of colourful Sunbrella cushions. All Mission pieces are constructed with plantation-grown teak, known as the gold standard for outdoor furniture. As the oldest supplier of teak outdoor furniture in the world, Barlow Tyrie amassed over a century worth of experience in crafting premium outdoor pieces. Discover how the Barlow Tyrie Mission Collection defies all expectations and invest in your outdoor decor today.