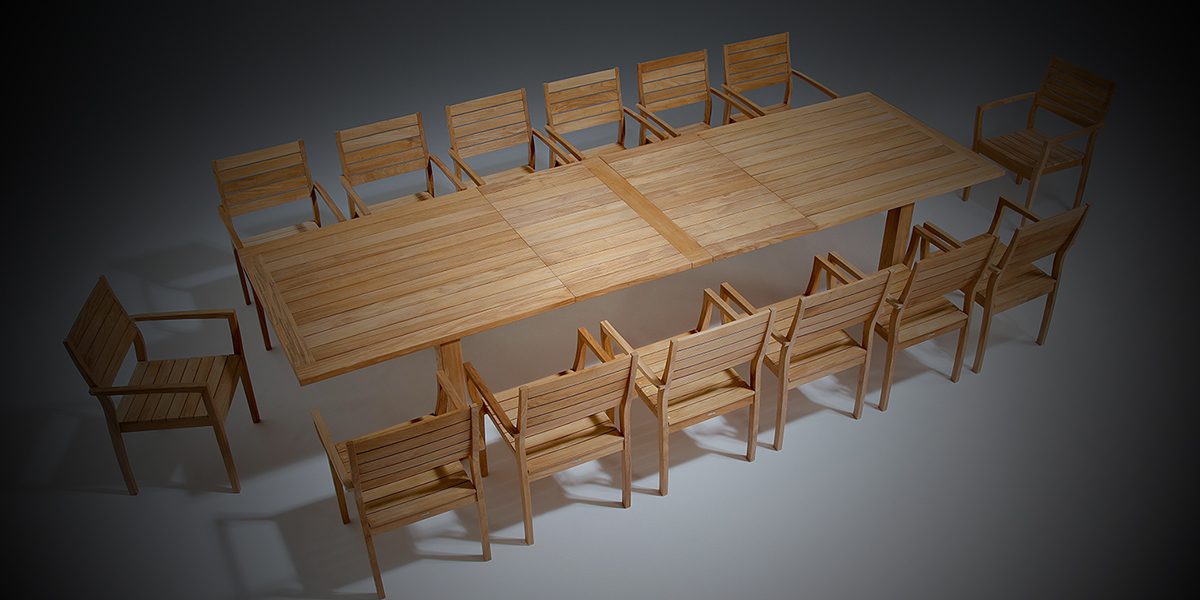 Apex Collection
The pinnacle of outdoor table design, the Barlow Tyrie Apex Collection showcases a sumptuous series of teak hardwood dining tables.
Showing the single result
Barlow Tyrie Apex Collection
The Barlow Tyrie Apex Collection has a contemporary feel. The designs feature clean-cut lines and a sleek silhouette, for a sophisticated look that stands the test of time. Their big and spacious too, making them perfect for hosting. The pieces can comfortably accommodate fourteen guests when extended. Simply flip over the two available butterfly leaves. It's quick, easy and effortless. The Apex Collection crafted from large sections of plantation grade teak hardwood. As the world's oldest manufacturer of Teak furniture, Barlow Tyrie strikes the highest note in quality and style. Discover how these premium pieces defy all expectations and invest in a Barlow Tyrie Apex today.