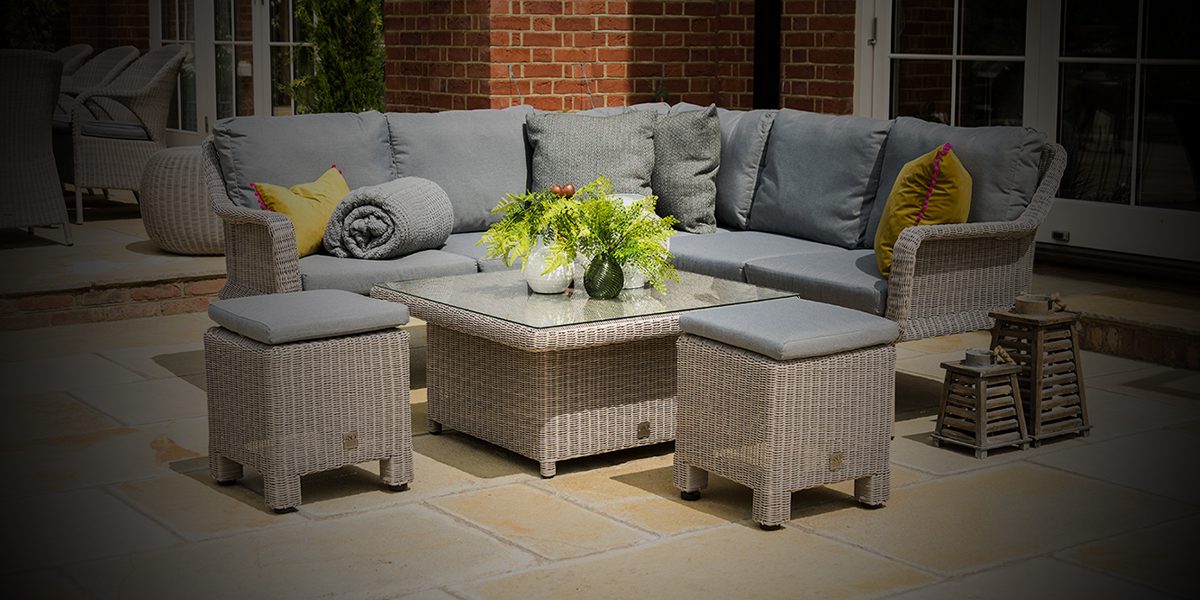 4 Seasons Outdoor Memphis Collection
Make your gardens more memorable with the Memphis Collection by 4 Seasons Outdoor.
4 Seasons Outdoor Memphis Collection
The 4 Seasons Outdoor Memphis Collection offers a deluxe dining set designed to elevate your outdoor decor. The sets feature everything you need for a cosy summers night, including a chic corner unit, two handy stools and a beautiful table too. All the pieces are made with the highest quality resources and craftsmanship to ensure 4 Seasons revered quality standards. They feature robust aluminium frames, powder-coated to add definition, then wrapped in a durable Polyloom Pebble Hularo synthetic weave. Hularo is remarkably defiant against the trials of outdoor living. They boast resistance to weather, UV light, salt water, chlorine and alcohol. You can rest easy knowing your products are built to leave a lasting impression in your spaces. Like most 4 Seasons Outdoor ranges (excluding protective covers and maintenance products), the Memphis collection is covered by an outstanding ten-year guarantee. So what are you waiting for? Invest in your garden today.