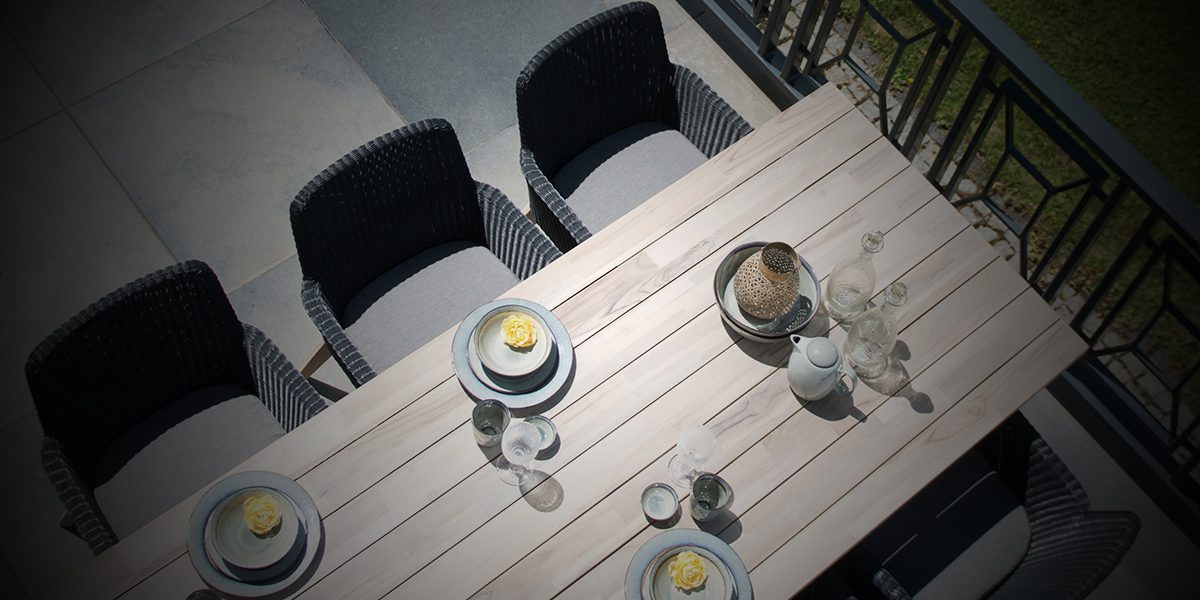 Derby Collection
The Derby Collection by 4 Seasons Outdoors features a versatile range of trendy teak tables, made to suit your style.
4 Seasons Outdoor Derby Collection
The Derby Collection is an adaptive range of teak tables from the illustrious craftsman of 4 Seasons outdoor. The slatted teak tops come in a chic instant grey finish. The versatile and well-balanced palette makes for a delightful accompaniment in any pairing. All Derby pieces come with a choice of leg options. Choose between the contemporary feel of the powder-coated aluminium legs or the traditional character of the teak. Find a style that fits you today. All 4 Seasons Classic sets come 4 Seasons Outdoors ten-year guarantee, Assuring your outdoor décor stands the test of time.