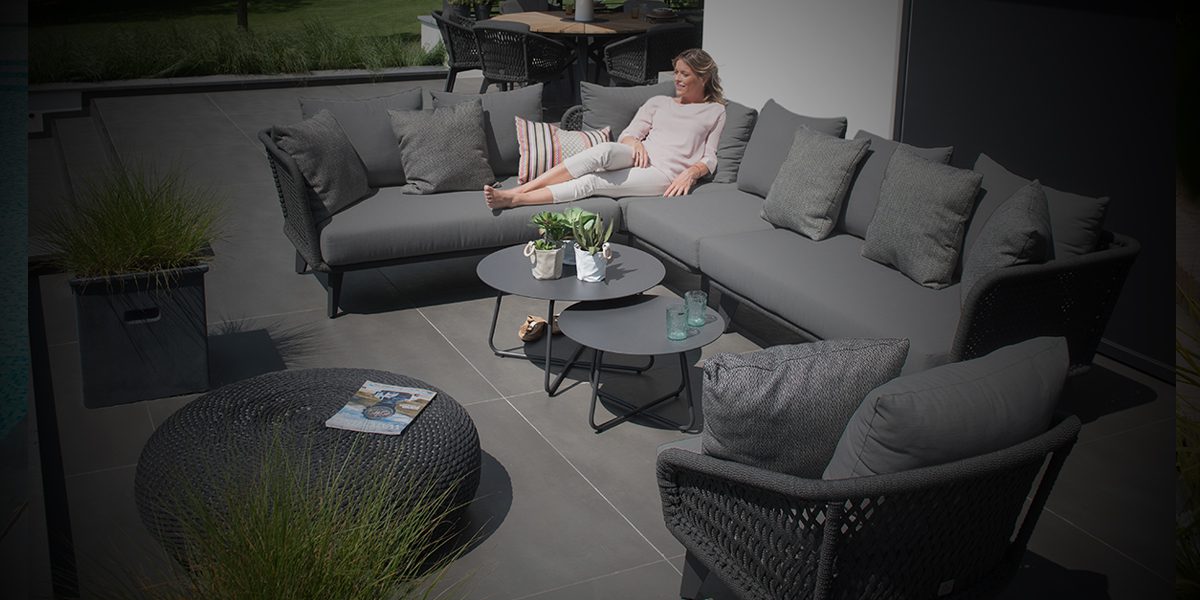 Belize Collection
Meticulously woven by the hands of 4 Seasons Outdoors' renowned craftsmen, the Belize Collection is the epitome of outdoor style.
4 Seasons Outdoor Belize Collection
Characterized by its intricate cross rope weave, the Belize Collection by 4 Seasons Outdoor is a
a tasteful range of versatile designs fit for the modern home. Deep cut seats are snug and comfortable. Modernist aluminium frames are powder-coated in dark anthracite to provide a sleek, stylish silhouette. The frames serve to add definition to the calming grey exteriors. The chairs come complete with generously sized Olefin covered cushions featuring convenient zippers for ease of washing. The hardy Olefin material assures year-round weather resistance, giving you peace of mind. All 4 Seasons Outdoor products are covered by a ten-year guarantee, except for protective covers and maintenance products.