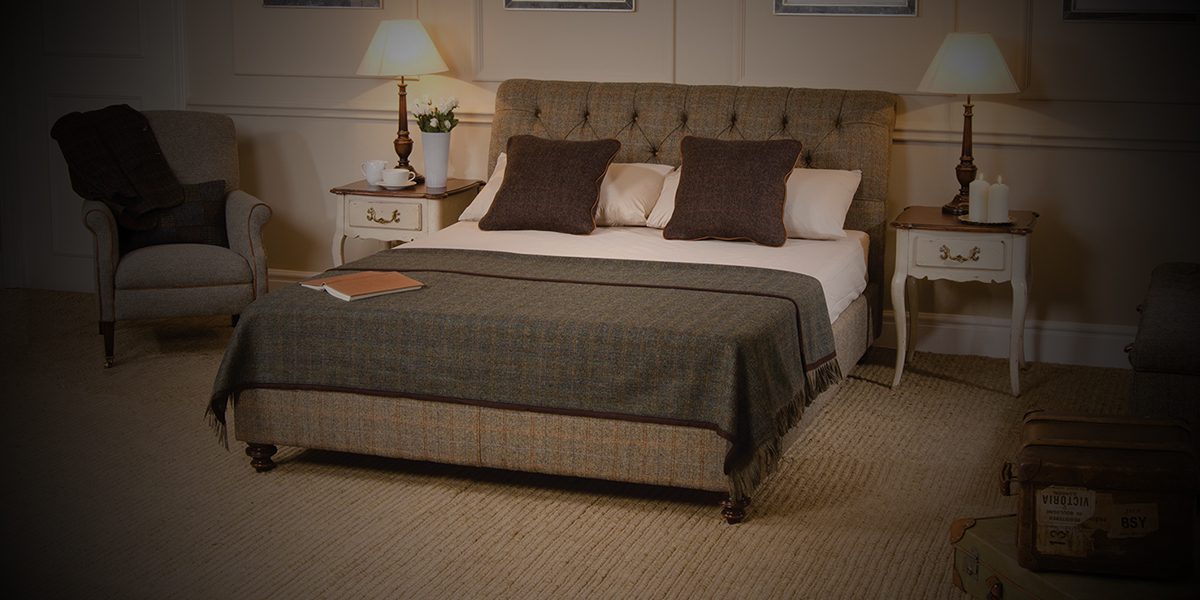 Tetrad Beds
Are you looking for a cosy and stylish bed for your bedroom? If yes, then Tetrad Beds could be the perfect choice for you. These beds are not only comfortable but also add an elegant touch to your room's decor. When it comes to choosing a bed, there are many factors to consider, such as comfort, durability, and style. One option that ticks all these boxes is a Tetrad bed.
Tetrad Bed Collection
Tetrad chairs, beds, bedframes, stools, chairs, and sofas are all renowned for their luxurious design, durability, and exceptional comfort. Tetrad is a British brand that specialises in producing handcrafted furniture pieces using the finest materials. The company's craftsmen pay close attention to detail to ensure every piece of furniture is perfect. Tetrad Beds are available in a wide range of styles, colours, and sizes to cater to your unique needs. Whether you're looking for a single, double, king-size, or super king-size bed, Tetrad has got you covered.
Tetrad beds are high-quality, handcrafted beds made by the British furniture manufacturer, Tetrad. The company has been creating beautiful and functional furniture for over 50 years and is renowned for its use of high-quality materials and attention to detail. Tetrad beds are crafted to perfection using the finest materials, such as solid wood, leather, and plush fabrics.
Tetrad Beds: a brand built on history.
The history of Tetrad beds dates back to the 1980s when the company first started creating upholstered furniture. Their focus on quality and design soon led to the development of a range of beds, which have since become a staple in many homes around the world. One of the things that make Tetrad beds stand out from other beds on the market is the attention to detail. Each bed is handcrafted by skilled artisans who take great care in creating a product that is not only functional but also aesthetically pleasing. This attention to detail ensures that each bed is of the highest quality.
High-Quality Materials
Tetrad beds are made using only the finest materials, such as solid wood frames, premium leather, and luxurious fabrics. This ensures that each bed is not only durable but also comfortable and stylish. Tetrad beds are also designed with comfort 'front of mind', the bed frames are designed to be sturdy and supportive, ensuring that you get the best sleep possible.
Tetrad beds are made using high-quality materials and are designed to last for many years. This means that you can enjoy the comfort and style of your bed for a long time without having to worry about replacing it. Tetrad beds are available in a range of styles, from traditional to modern, ensuring that there is a bed to suit any decor. Additionally, their customizable options allow you to create a bed that matches your personal style and preferences.
Why choosing the right bed is so important.
Choosing the right bed is important for many reasons, which is why so many customers end up choosing a Tetrad bed. Firstly, getting a good night's sleep is essential for your physical and mental health. A comfortable bed can ensure that you get the rest you need, which can boost your energy levels and improve your overall well-being.
Secondly, the right bed can help alleviate back and neck pain. If you have a mattress that doesn't provide enough support, it can lead to discomfort and even injury. Choosing a bed that supports your body and spine can prevent these issues and improve your posture. Speak to one of our team here at Shackletons to discuss the various options a Tetrad bed can provide in terms of firmness and support.
Thirdly, a good bed can reduce stress and anxiety. If you're tossing and turning all night on an uncomfortable mattress, it can make it difficult to relax and fall asleep. A comfortable bed can help you feel more at ease, which can lead to better sleep quality and reduced stress levels.
Finally, a bed is a long-term investment. You'll spend a significant amount of time on your bed over the years, so it's important to choose one that will last and provide you with the comfort and support you need. By taking the time to choose the right bed, you can ensure that you'll have a comfortable and restful sleep for years to come.
Mattresses also available from Shackletons to complement your new Tetrad Bed
Tetrad focuses on what they are good at, which is designing and manufacturing beautiful furniture pieces. They, as we do, understand that mattresses are a specialist product and therefore we recommend purchasing a complimentary mattress from a specialist, high quality mattress manufacturer. Here at Shackletons we have a range of quality mattresses to complement your new Tetrad Bed manufactured by leading UK companies including Healthbeds. All their mattresses are designed with no roll-off reinforced edge supports to ensure total comfort and provide extra sleeping area; they also incorporate side-air vents to help regulate body temperature. To find out more about the mattresses we have available to complement your new Tetrad Bed, please contact us on 01200 444488 or visit our furniture showroom in Clitheroe, Lancashire     
Why you should buy your Tetrad bed from Shackletons Home and Garden
Shackletons Home and Garden is a reputable retailer of high-quality Tetrad furniture, with a long history of providing customers with excellent service and products. As a result, you can be confident that you are purchasing a genuine Tetrad bed that is made to the highest standards.
We offer a wide range of Tetrad styles in stock, from classic designs to more contemporary options. This means that you can find a bed, sofa or Tetrad chair that perfectly fits your personal taste and the decor of your home.
Shackletons also offers competitive pricing on Tetrad beds and Tetrad Chairs as well as financing options that make it easier to purchase a high-quality bed without breaking the bank, and last, but not least, Shackletons Home and Garden offers excellent customer service, including free delivery and a helpful team of experts who can assist you with any questions or concerns you may have.
Buying a Tetrad bed from Shackletons Home and Garden is a smart choice if you want to invest in a high-quality, stylish, and comfortable piece of furniture that will last for years to come.
Based in Lancashire, Tetrad models have been synonymous with bringing British furniture styles to the forefront of interior design for over 50 years. Tetrads' industry-leading team meticulously manufactures each bed by hand for a level of quality and attention to detail unlike any other. That's why when you invest in a Tetrad bed, you know excellence comes as standard. The collection showcases plenty of shapes and styles, including upholstery options from world-renowned textile icons Harris Tweed. Find your perfect match and invest in a Tetrad stool today.