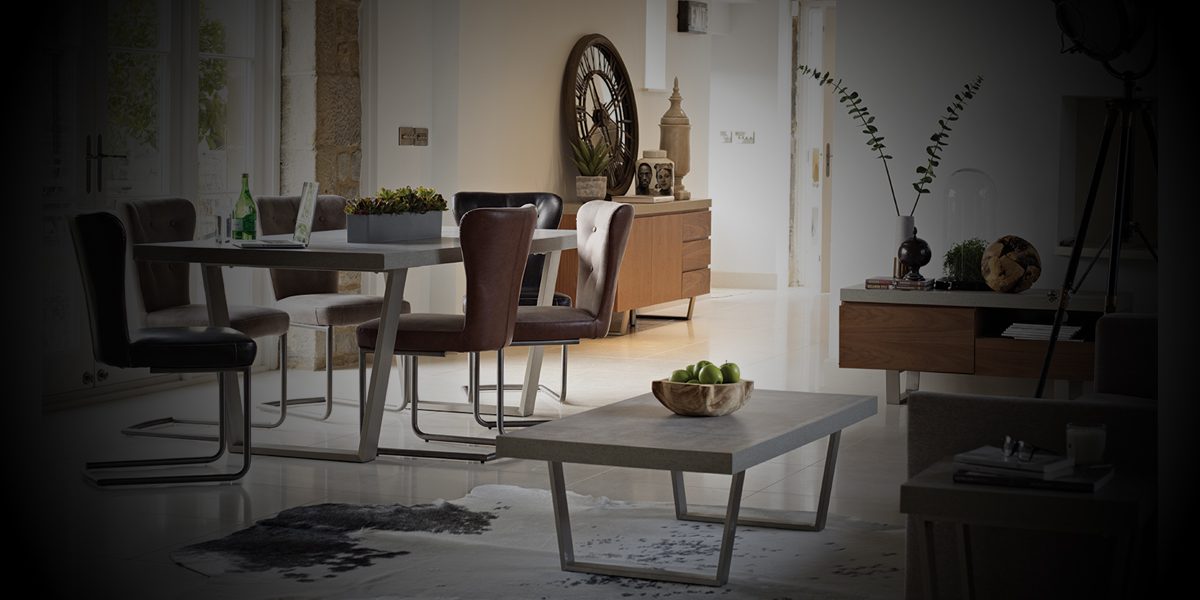 Baker Furniture Petra
Revolutionise your home with the Petra collection by Baker Furniture. A range inspired by the industrial age, a time synonymous with innovation, durability and uncompromising professionalism.
Showing 1–16 of 18 results
Baker Furniture Petra Collection
Distinctly minimalistic, the Petra collection combines brushed stainless steel, walnut veneer detailing and striking imitation concrete surfaces to invoke the spirit of a bygone era. The simplicity of the stylings denotes a sense of honesty and defines the dignified character of the range. It's neutral pallets present opportunity for colourful contrasting accessories and potent décor pairings. Much like the hardened workers that fuelled the revolution, Petra's imitation concrete surfaces are durable and robust. Scratch-resistant, heat resistant, and non-porous, the imitation concrete surfaces are built to withstand the daily trials of the modern home. Discover how Baker Furniture's Petra collection can innovate your home today.