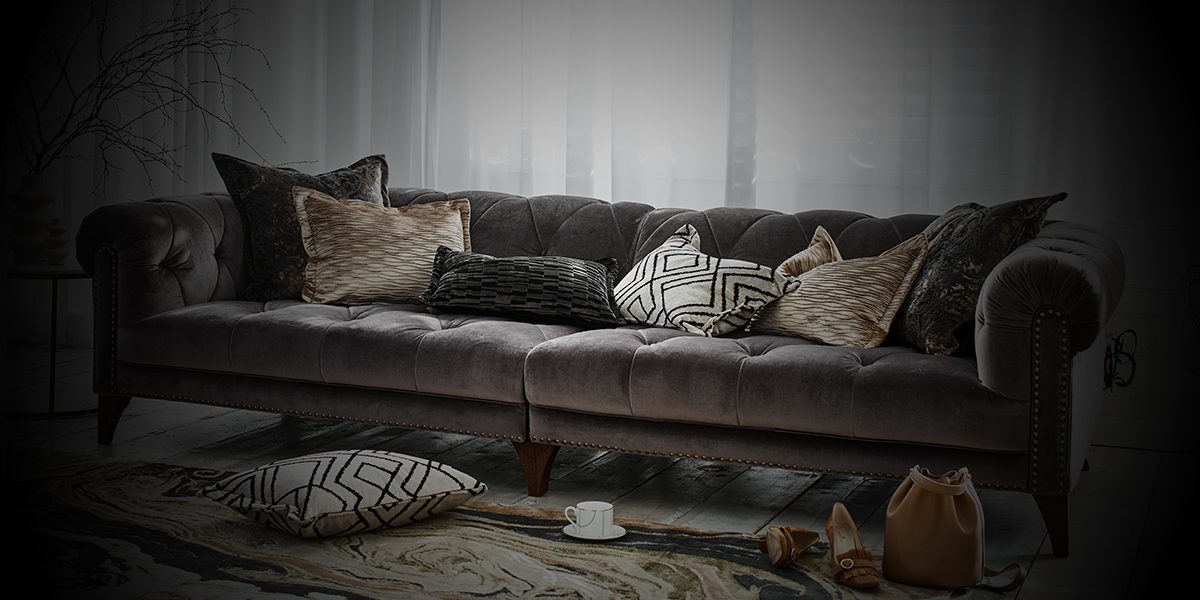 Lusia
Alexander & James Luisa Collection is an alliance of chic modernity and timeless elegance, working in perfect harmony.
Alexander & James Luisa Collection
Alexander & James Luisa Collection offers a sumptuous series of divine interior designs. The designs showcase a harmony of classical elegance and chic modernity, featuring inviting rolled backs with hand-tufted buttoning and stud detailing. The charismatic series exudes artisanal charm and refined character, making for a bold addition to several interior styles. The Luisa Collection is made available in a wealth of upholstery options. Choose from luxurious leathers and premium fabrics, each more lavish than the last. Find a match unique to your taste and welcome a luxurious Luisa to your home today.