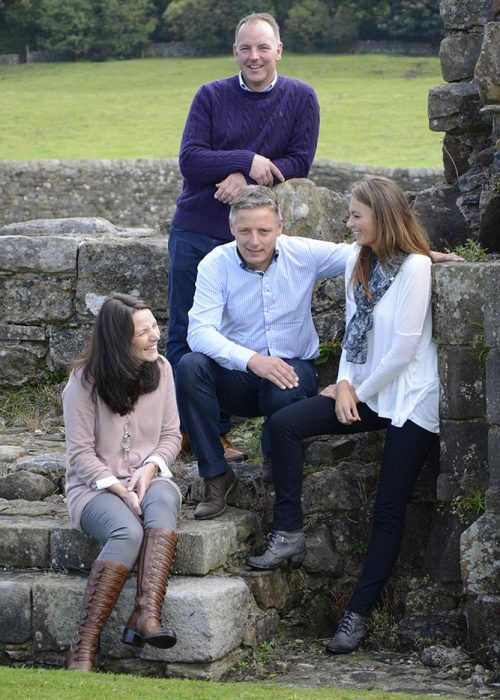 A warm welcome from all the Shackleton family.
Shackletons is an award-winning and family-owned, home and garden retail experience based out of the Ribble Valley of Lancashire. We provide the UK with everything you need to rejuvenate your décor. We stock and sell products designed by some of the most revered names in the industry, all at a competitive price. Browse our indoor and outdoor ranges for all the latest and greatest styles and visit us in-store today. Our friendly team will be happy to help wherever possible.
History
Shackletons was founded by two brothers, David and Paul Shackleton. The two started as landscape gardeners before purchasing the garden centre at the turn of the millennium, 2000. The site has had many evolutions in that time, adding new departments for the complete home & garden retail experience. We sold hot tubs and even a variety of pet fish before transitioning into both the outdoor and indoor furniture market. Since then, the company has generated a fantastic following across the UK and built a solid reputation for our services.
Meet The Family
David and Paul are still very much involved in all day-to-day activities and ready to help you find the right products for you. Other Shackleton family members can be found throughout the business, working alongside our talented team. Together we strive to provide the best products, the best service, and the best retail experience around. If you're passionate about quality service and would like to join our team contact our HR department at HR@shackletonsonline.co.uk.
Experience Different.
We like to think we're just a little bit different. If you're looking for an exceptional choice and outstandingly good value, you certainly won't find anything else quite like it. We're on a mission to help you live a life less ordinary. That's why we constantly source high quality, inspiring lifestyle products. Our brands include the best and brightest in the industry. Each supplier has its personality and appeal though they all share the same passion for design. So, you'll be sure to find a remarkable piece that's just right for your home. Once you've found the right product for you, we do our best to make the shopping experience convenient, informative and as carefree as possible. If you have any questions about a product or your order, please get in touch. You can reach us on 01200 441 230 or, visit us in store today. We're here to help wherever possible.
Indoor Living & Home Accessories
Your home, uniquely you.
Since its conception, our indoor living and home accessories departments have set out to encourage our customers to re-imagine their homes and create the lifestyle they deserve. There's lots to see and great deals to be had. We stock top brands at competitive prices, offering you everything you need to create a stand-out space at a great price. Explore our fine collection of living, dining and bedroom furniture in an eclectic mix of shapes and sizes to suit all styles. Once you've set the scene, complete the look with our fabulous range of accessories. Discover it all today.
Living room
The collection showcases seats to swoon for and top-notch tables too. From contemporary to traditional, we have something to suit your home needs. Each piece is packed with personality and always delivers on quality. We offer ranges from renowned suppliers such as Tetrad, Baker Furniture and Alexander & James.
Bedroom
Make your mornings beautiful with our gorgeous series of designs in the bedroom collection. We have a fabulous range of products to transform your spaces. Shop breath-taking beds, heavenly mattresses, wardrobes, handy storage units and statement mirrors.
Dining room
Bring everyone together for a dining experience to remember. Shop our breathtaking array of tables, chairs and barstools today.
Accessories
Add those finishing touches and define your style with our unique, on-trend accessories. Choose your palette with the finest decorative paint and deluxe wallpapers around, courtesy of Farrow & Ball. Add the wow factor with our eye-catching art from ArtCo. Set the mood with amazing lighting by Searchlight and Culinary Concepts. Tie the room together with a luxurious Persian or Oriental-style rug and add a gorgeous scattering of cushions from Bronte by Abraham Moon. Why stop at the living areas? For the kitchen, spice up your style with ceramics from Sophie Allport and Kate of Kensington, and get dinner-party-ready with our stunning glassware from LSA International. See it all in-store today.
Outdoor Living & Outdoor Accessories
Inspiring Outdoor Spaces
Transform your outdoor living spaces with our gorgeous range of garden furniture and outdoor accessories today. We stock quality products at super prices. Shop extraordinary items from industry-leading brands and top designers. We offer eco-considerate designs from the Lifestyle Garden Nassau collection, exceptional wicker sets from 4 Seasons Outdoor, and iconic pieces from the pioneers of teak Barlow Tyrie. Once you've found your perfect set, maintain it. We sell a wide range of covers, cleaners and care kits. Find it all and more here at Shackletons today.
Discover, Touch and Test In Our Stunning Outdoor Living Showroom
Come visit our showroom today. We showcase an extensive range of designs from industry leading suppliers. Shop showroom exclusive products and deals. Our team of our experts are on hand to guide you to the perfect piece for you.
Dining Sets
Gather around the table for an alfresco style dining experience. We have a large variety of dining sets to choose from, with matching parasols to go with them. Browse corner units, round table sets, rectangular table sets and high bar dining sets today.
Lounge Sets
Sit back, relax and unwind in the hot summer sun because, some days are meant for lounging. To lounge in true luxury, you need a set that delivers on comfort, style and durability. We have a fabulous selection of styles that tick all the boxes. Find a set that features plump cushions, all-weather materials and design-led quality of life features. Whether you're looking for wicker, steel or aluminium, there's a set waiting for you. Discover your sumptuous lounge set from our collection today.
Outdoor Accessories
Set your garden scene with our delightful selection of outdoor accessories. From the functional to the outright fabulous, we have it all and more! Create a picture-perfect environment with fun water features and no-fuss faux flowers and foliage. Get the party started with our party-time accessories, outdoor games and stylish serving ceramics. Keep the party going after dark with multi-position heaters, chimeneas and firepits by La Hacienda and illuminate the night with our range of enchanting outdoor lighting. Your next garden party starts here.
Garden Centre - Plants, Landscaping & Sundries
Build Your Own Oasis On Your Doorstep
We sell everything you need to cultivate, grow and protect your garden. Be inspired by our beautiful and colourful array of quality pots and plants. Shop shrubs, trees, hardy perennials, and the most amazing choice of seasonal bedding plants. For indoors and out, we've a glorious selection to see. If you're thinking of taking on a landscaping project this year, shop our wide selection of Westland compost, bark, manure, rocking stone, statement features and decorative aggregates. Need advice? Talk to our experts. You'll get all the know-how you'll ever need from our team. 
The Right Tools, The Right Price
For a professional finish, you need the right tools for the job. Shop quality tools, handy packs and accessories from top brands; Wolf Garten, Wilkinson Sword and Fiskars.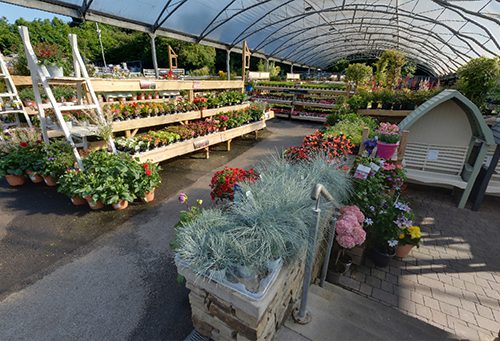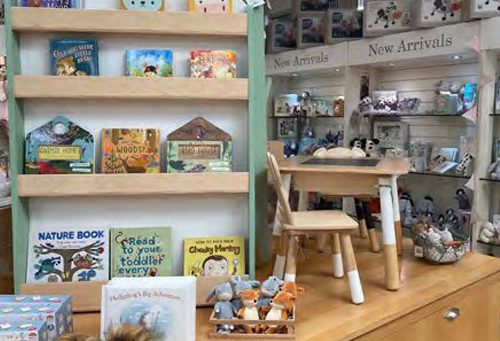 The Potting Shed Gift Shop
Gift Giving Made Easy
For every celebration, the Potting Shed gift department has something for you and your loved ones. We sell a wide variety of marvellous must-have items and beautiful gift wrap essentials. Be inspired and find the perfect gift today.
Beautiful Baby Buys
For new family arrivals, shop precious baby clothes by Emile et Rose and the most adorable plush teddies around from Jellycat London. We have a fine selection of fun toys and bedtime story books too.
Gorgeous Goodies
For fashion-forward gift ideas, you need to see our glamorous range of accessories. Shop gorgeous handbags by Katie Loxton, and eye-catching designs from Joma Jewelry London.
Pet Proud
We even have gifts for your beloved pet pals too, courtesy of Petface and Outdoor Paws. Shop playtime essentials like chew toys, treats and active toys. After all the fun you'll be having together, your pet needs a good place to rest. A well-rested pet is a happy pet. Shop comfy beds for all shapes and sizes. We sell waterproof bedding and towels too. For older pets, we have memory foam mattresses for additional support.
Fit For Every Occasion
No gift is complete without the finishing touches. Shop lovely wrapping paper, stylish ribbons and amazing gift bags. We have a fabulous range of cards too. Browse witty and heartfelt messages from leading card designers; White Cotton, Tracey Russell, Janie Wilson, and Molly Mae.
The Pavilion Coffee Shop
The Pavilion Coffee Shop is now back and better than ever and ready to serve a vast range of top quality hot and cold beverages. In addition to this, the kitchen is back open and ready to serve diners everything from cold sandwiches to full home made meals. so whether you're looking for coffee and cake or a full sit down meal, the pavilion is ready to accommodate.
the Pavilion Coffee House is currently operating a walk in only service and are not able to take bookings at this time so please be advised that there may be queues for a table at peak times as the tables are offered on a first come first served basis.
If you would like to contact the pavilion with any questions regarding food and drink choices or any other queries, please call on 01200 440760 and a member of the team will be happy to assist.
Somax Kitchens
Somax Kitchens create stunning designer kitchens that are exceptional quality and value for money.
The kitchen is the most important room of the home – it's about food, fun, family and friends. Get the design and functionality right and you'll enjoy every minute you spend cooking, chatting or entertaining.
Careful consideration, planning and good design are key to creating a kitchen you'll love using, and that adds value to your home. Our talented team, led by owner and kitchen designer Toby Lister, are here to guide you through the process from design to installation and beyond.