With so many options out there, finding the perfect dinning table is tough. Here is a list of things to look out for when looking to buy your dream dinning table.
Style
Personally I think the way your dinning table looks is one of the most important aspects to take into consideration. You have to ask yourself the question, are you totally revamping the whole room and bringing in a whole new vibe. Or just tired of the same dinning table and need a fresh start.
If you're redesigning the whole room then you need to think about the overall theme. However if you're just switching dinning tables, what will work with your pre exciting furniture? At Shackletons Online we can help in both situations with countless designs for you to choose from.
Some popular styles include:
Traditional
The classic solid oak or other timbre tables. That look great and built great
A large selection available from Corndell Furniture, Carlton Furniture and many more amazing brands.
Contemporary
A modern take on dinning tables, some of the main features include angular designs, contrasting colour palettes and a use of mix materials.
Seen in collections such as Paulo from Baker furniture along with many other indoor furniture products to renovate the full room.
Industrial
A classic look with a twist, the use of hard wood table tops and cast aluminium legs gives for an effortless look.
The Shoreditch Collection by Baker Furniture is a great one to check out. Head the Blog all about the Shoreditch Collection here.
Size
Another important factor is the size of dinning table you actually require. Is it just for two people or for the full family, for those special occasions. Ranging from 90cm + there is something out there for every one. If you'r not sure what size to go with then the extendable dinning tables on offer are a great choice. Perfect if you don't always need the extra space.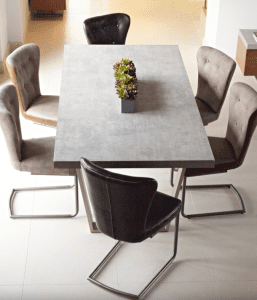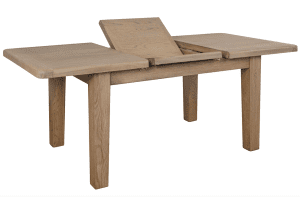 Added Extras
Although they aren't a must those extra finishing touches go the extra mile ensuring that you have chosen the best dinning table. Thats why all the dinning tables available at Shackletons Online are made by excellent craftsmen and all the brands come from a sustainable background. With the highest quality furniture in all one place you can't go wrong with choosing your dinning table from Shackletons Online.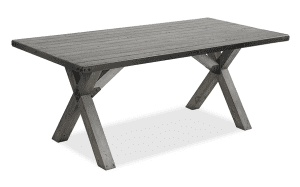 With fast & free delivery, best price guarantee and interest free finance available on selected products. There is no better time to finally have your dream dinning table.