British Weather is unpredictable, unreliable and unpleasant. 4 Seasons Outdoor on the other hand, is quite the opposite. Stylish looks and incredible quality, you can't go wrong. If you need more reassurance on why this is the 'world's finest garden furniture' here's 4 Reasons to Buy 4 Seasons Outdoor.
1) Quality
10 Year Guarantee. Doesn't that say it all, 10 year guarantee for outdoor furniture in the UK, unheard of. 4 Seasons Outdoor furniture can really be left outside in all weather conditions and still remain as classy as the day it arrived. Thanks to the innovative design from the expert designers the all weather Hularo Wicker will not erode or rot away in those harsh winter months. With other standard materials such as aluminium, stainless steal, textile and teak you can get a 5 year guarantee which is still spectacular when having furniture this fashionable and the status of being awarded the B3 Design award twice.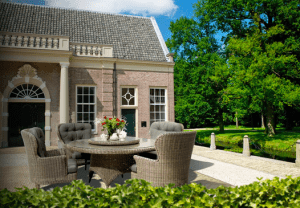 2) Colour Range
4 Seasons Outdoor offer a large range of weave colour options so you will be certain to find what you are looking for.

All being able to retain their colours thanks to the innovative A – Class design they will not fade or discolour unlike other furniture options out there.
3) Collection Range
At Shackletons Online we offer an extensive range off the collections provided by 4 Seasons Outdoor. From classic to contemporary we have all corners of the garden covered with different sizes and features available from each of the collections. To list a few we have the Brighton, Buckingham, Derby, Samoa and many more over on our site that you can check out.
4) Free Delivery
To make the whole process that much easier ShackletonsOnline offer free delivery to the UK and interest free finance support on products over £1000. Dreams do come true and you can get your perfect garden setup  thought free and with the added protection of a 10 or 5 year guarantee depending of what products you go with.
Conclusion
So what you waiting for you've had 4 Reasons to Buy 4 Seasons Outdoor, now its your turn to see what fits your garden set up and start cutting the grass for your new award winning furniture. See Shackletonsonline.co.uk for all amazing products for your outdoor and indoor needs.